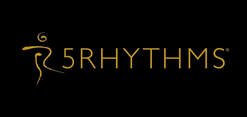 Dance Sweet Freedom
Gabrielle Roth's 5 Rhythms® Dance
with Angela Lord
Welcome!


​

5 Rhyt​hms®
is for anyone who wants to dance! It's a simple, enjoyable, and potentially life-changing movement practice that anyone can do. No matter your age, size, shape, level of fitness, or experience of dance, you are welcome in this practice.
2023- 2024: regular, in person, taught classes with Angela
AN INVITATION....(2)
an opportunity to explore, experiment, experience, expand....through the practice of 5 Rhythms® dance
Who? open to all over 16When? 2.30 - 5.30 pm Saturday September 2, October 7, November 4, December 2 2023; Saturday January 20, February 3, March 2, April 6, May 4NB:
each class builds on themes from the classes before, so committing to all dates if you possibly can is warmly recommended.
Where?
The YAMA (Yoga & Movement Arts) Studio, 7 Milnbank Street, Glasgow G31 3AQPrices:
£18 (full price); £15 (low wage); £12 (concession)FOR FURTHER INFORMATION, INCLUDING HOW TO BOOK ON A CLASS, PLEASE EMAIL ME: angela@dancesweetfreedom.co.uk
(Booking is done online. You can also cancel your booking online.
There is no drop-in facility
)
PLEASE NOTE: Payment is by BACS unless otherwise negotiated with me and is requested by the Thursday before the class.
Booking instructions give full details on amounts and how to pay. Please contact me if you have any problems with booking or payment.
SAFETY
Please do not attend class if you feel unwell, or have symptoms of Covid or any other serious infectious illness.
Thank you.
CANCELLATION POLICY
If you have to cancel, please do so as soon as you can, so your place can go to another dancer
if I cancel the class for any reason, all payments will be refunded
in all other circumstances, payments are non-refundable, subject to my absolute discretion
To book on any of my Glasgow classes or workshops, or for further information, email
angela@dancesweetfreedom.co.uk